Managed IT Support for Connecticut Businesses
With GT Computing's (a division of Digital Traffic Factory) managed IT support services, we can help your business get back valuable time that can be better spent on other important business functions such as customer support or increasing your client base.
Benefits of GT Computing's Managed IT Services
Our managed IT Services give your business the benefits of having a full-service IT department without having an IT Department. Additionally, you don't have to worry about hiring and training IT support staff.
Let our knowledgeable technicians monitor and support all your technology so you don't have to. We offer fast convenient support any time of day, so you don't have to worry about disruptions or downtimes.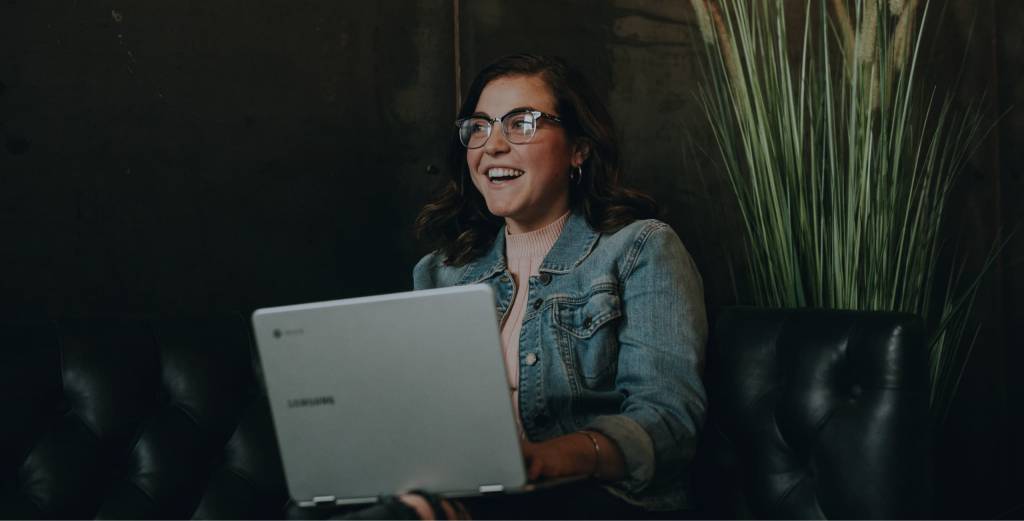 GT Computing's six primary areas of
Managed IT Services
Every organization's business needs vary depending on the industry, size of the company, size of the book of clients, locality, and more. We offer your business customized solutions that can integrate seamlessly into the existing infrastructure.
GT Computing offers IT support and IT Help Desk services to help with your staff's day to day operations. Regardless of the complexity of the issue we treat every ticket with care and attention.
We offer both local (Connecticut and surrounding areas) support as well as remote support via our partner Splashtop.
We will support issues such as:
Printer Issues
Forgotten username or password
Slow or non-functioning devices
Software Updates
Hardware diagnostics, repair & replacement
Server Maintenance
Managed and Unmanaged Networking devices
Cloud Managed Software including backup, antivirus, Microsoft 365, and Google Workspace
Data Backup
VoIP Phones
and much more! Just ask us.
We ensure all your systems are protected and up to date. We use Avast Business Security which identifies threats in real time and alerts us to any issue.  We take care of all your backup and security for each one of your devices.
We can also set up and test your network and system's security by running test scenarios on your hardware, software, and users to find weak points and address them before they are exploited by bad-actors.
Maintaining up-to-date hardware and software can be cumbersome to manage.  Let us take care of all your software and hardware needs. We take care of updates on all your devices to insure they are secure and up to date. We also come up with cost effective ways to upgrade and replace your existing hardware when needed. 
GT Computing can install and upgrade all systems and servers from individual machines to server racks and cloud blade servers.
GT Computing can help your business develop and implement preventative plans and contingency plans for their technology in the event of a disaster whether the disaster is environmental or digital. GT Computing outlines steps for fast action to minimize the amount of downtime your company can face as well as to mitigate issues from manifesting into larger problems.
We can handle all the proper data protection and redundancy to limit any potential losses of data and time due to these types of disasters.
All CT businesses that are utilizing technology need to employ a knowledgeable team to maintain their technology. Businesses can face company-wide downtime if their network or server has issues or goes offline. GT Computing can help your business develop a infrastructure plan to ensure that you and your team have access to your technology at all times.
A Managed IT service provider such as GT Computing can be your 24/7 lifeline to ensure that you have secure access to all your data and digital assets reliably around the clock whether you are in your office, traveling or at home.
We have decades of experience managing both onsite servers and cloud managed web servers, and we can give you the best information on what is the best fit for your company to be installing and operating in the modern day.
Utilizing Microsoft 365 (Microsoft Office) & Google Workspace (Google Apps) in your workplace can enhance your business' productivity and sales. 
Leveraging Microsoft Azure can also help with device management for deployed devices without requiring a physical server onsite that your users need to connect to.
The software allows you to streamline your digital business needs and strengthen connectivity between your departments and employees so they can get more done in less time.
GT Computing can support your Microsoft 365 & Google Workspace needs in many ways. GT Computing can support the following tasks and so much more:
Syncing calendars
Accessing emails
Email recovery
Incorrect or forgotten user IDs and passwords
Customization of software
Business Standard
Management, Protection, and Email
Business Plus
Management, Protection, Email, and Support
Remote Support Hours Included
Business Basic
Cloud Services
Features of Managed IT Services and Support from GT Computing
​Remote Support During Business Hours
Managed Email
Microsoft 365 Licensing
Email Backup and Archiving
Calendar Backup
Contacts Backup
OneDrive and OneDrive Backup
Email Anti-Spam
Email Anti-Phishing
Remote Monitoring and Management of User Devices
Enterprise-level Antivirus
Enterprise Mobile Device Management
Quarterly Business Assessment
Quarterly Intrusion Testing
Remote Workforce Management
Support Ticketing System for all employees
User Management
Security Monitoring & Response
Software License Management
24/7 System Monitoring
Software Deployment & Updates
System Usage/Reliability Reporting
* All packages above may not include all listed features
In addition to the above listed services, we offer on-site services at an additional cost. These services include:
User Training
Hardware installation
Full-time onsite support
Network Configuration
Wireless Signal Mapping